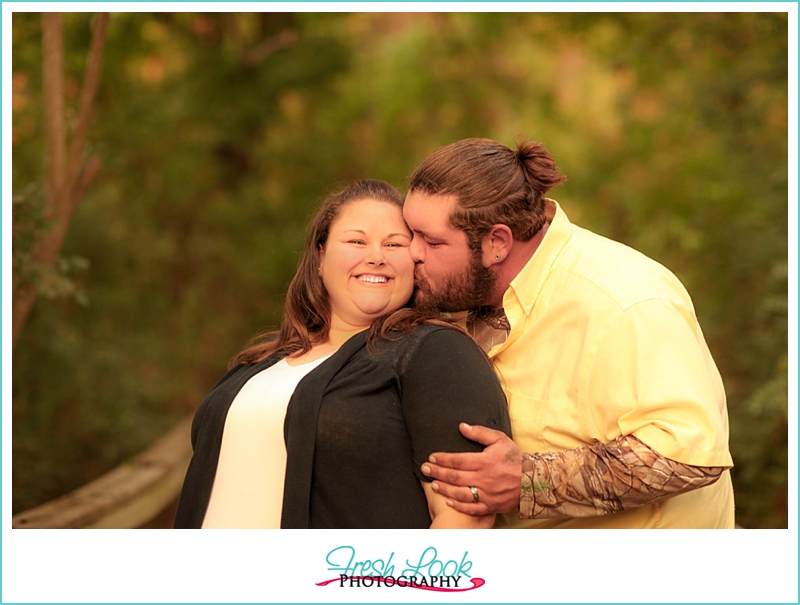 As I sat on location waiting for my clients to arrive for their newlywed photo shoot, I was literally watching the sun set. My little photographers heart was screaming "we're losing the light!" and sending little hurry up vibes to the new Mr and Mrs Kuchenbrod! So when they arrived for their shoot, Stephanie and Kevin were super sweet and we all had the mentality that we were just going to do the best we could with the light that was available to us!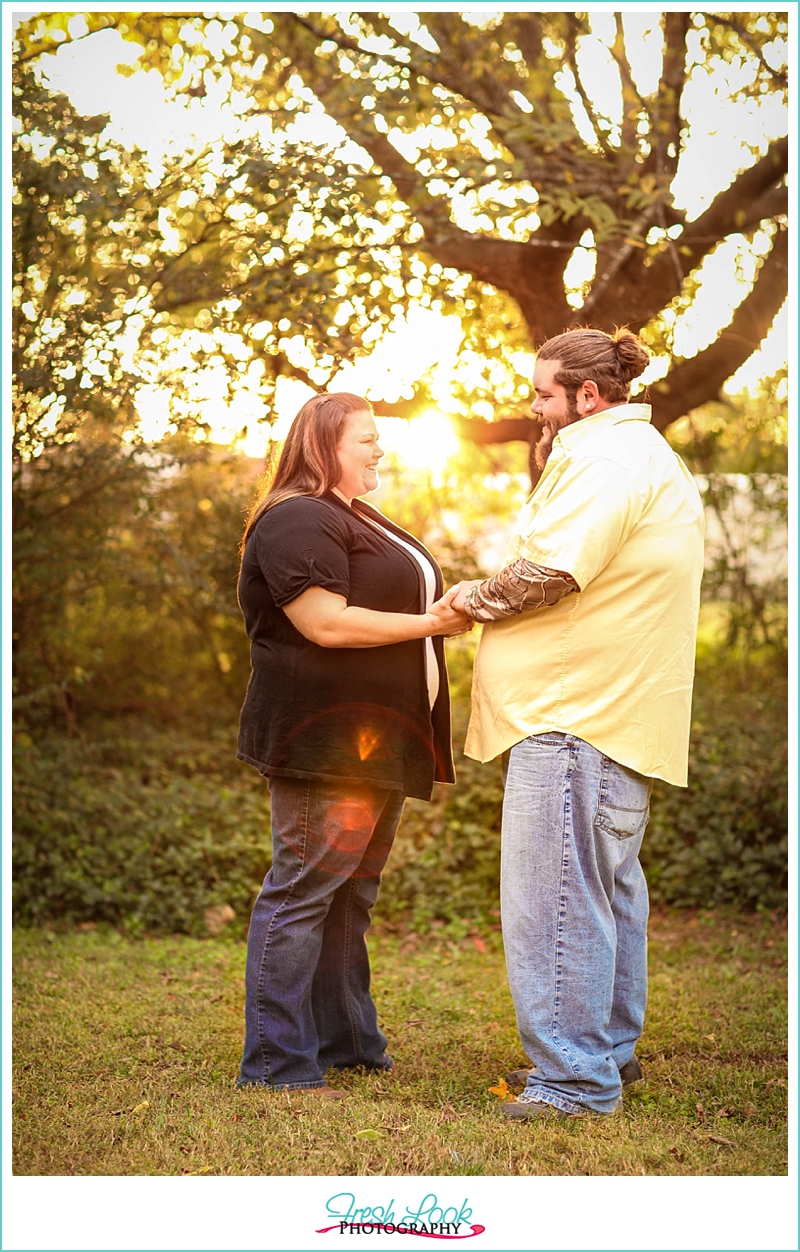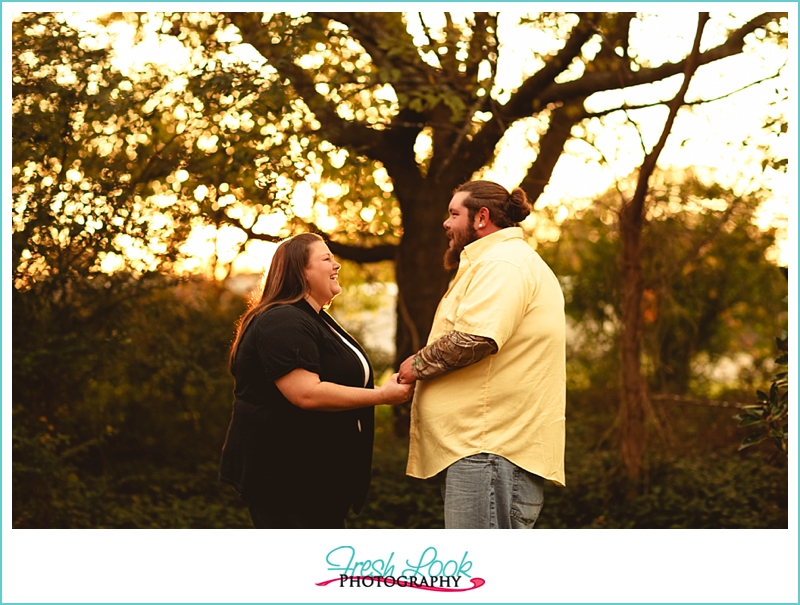 It turns out that I didn't have anything to worry about, because even though there wasn't a lot of light left from the setting sun, we had enough for what mattered (like the stunning shot above of the sun flare coming through the trees!). And when you've got a cute couple ready to do a newlywed photo shoot and just bask in their love for each other… pretty much anything is going to look amazing!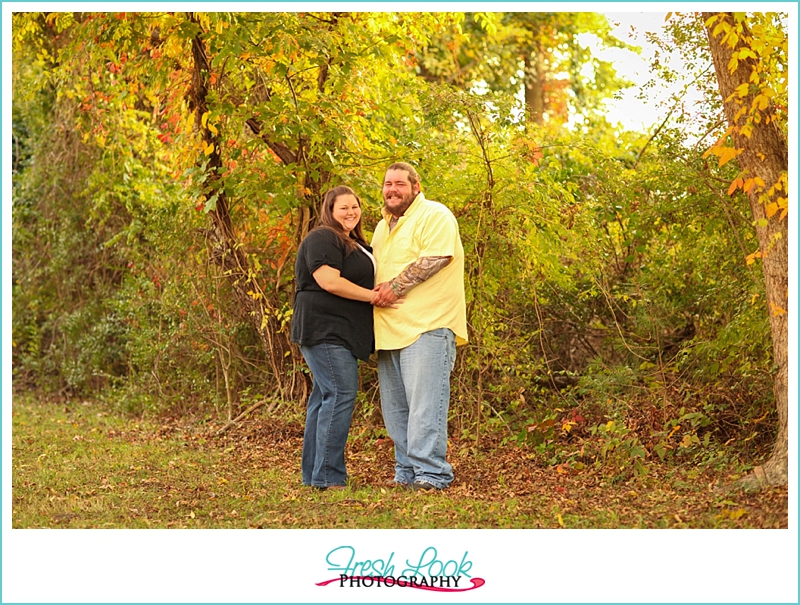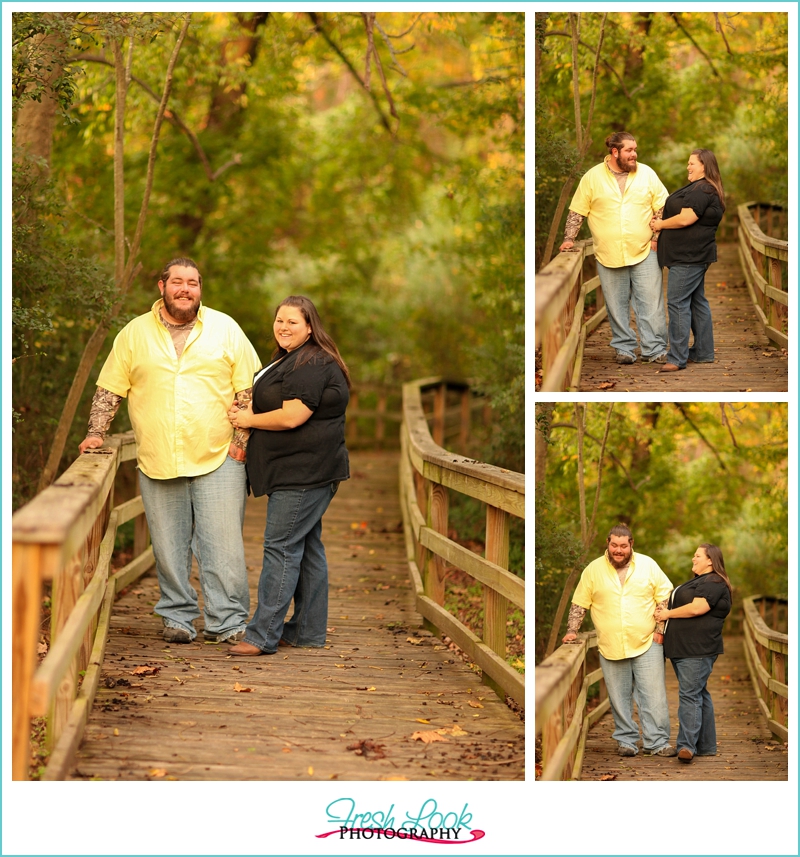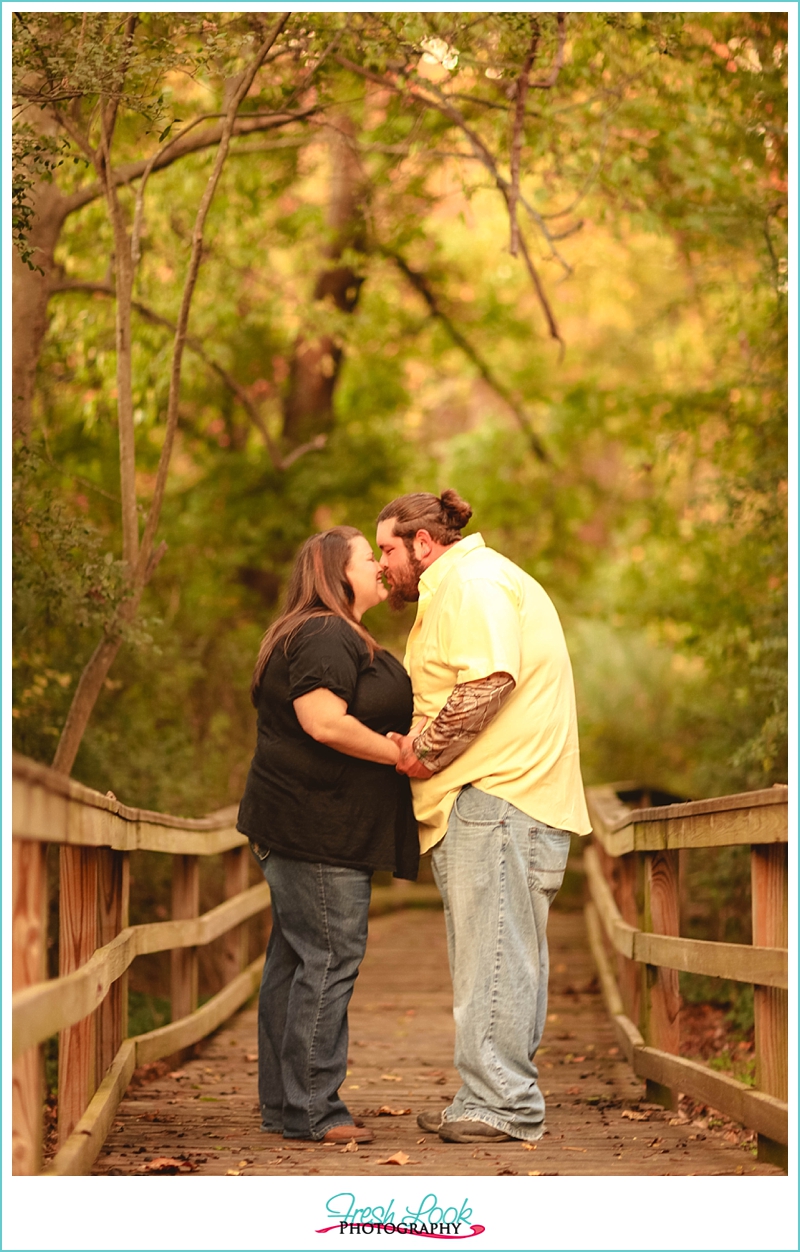 I first met Stephanie and Kevin at a bridal show earlier this year, and they were the winners of my free engagement shoot raffle (whoot whoot!). However, since they already had a photographer booked for their October wedding, Stephanie asked if she could instead do a newlywed photo shoot after the wedding. I thought this was a great idea because the wedding day can sometime be a little stressful, so doing a session together after all the hubbub of the big day is a great way for the bride and groom to relax and just enjoy being together!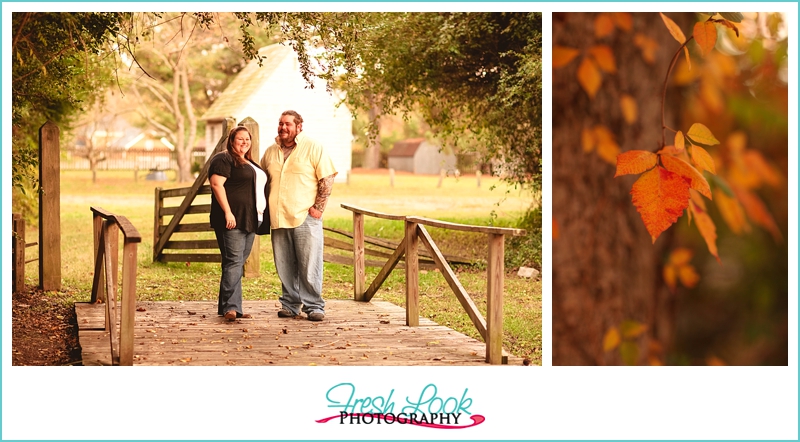 Stephanie and Kevin, I know it was a tiny bit stressful getting out to do the photo shoot, but I am SO GLAD that you were able to make it and give me the chance to capture some gorgeous images of you both. I wish you nothing but a lifetime of joy together and can't wait to see all the amazing things life has in store for you!