Photography Package Pricing
All of our portrait pricing entails some basics, so here is what our packages include:
The all-inclusive portrait session fee includes photographer's time and talent, up to 15 miles* of travel and post session editing. ($50 fee for locations outside of 15 mile radius from 23464 area code)
All packages include an in-person viewing session, so you can choose the images that make your heart happy to have printed as high quality wall art.
All sessions include 25-35 edited/enhanced images on a CD, personalized client print release (up to 8×10), and online viewing gallery.
Why Choose Fresh Look Photography?
As a husband and wife team, Eric and I want to get to know you and help navigate as we go on this photography adventure to create some beautiful memories you and your family can treasure! Besides our professional photography skills, there are a few things that make us unique. We are sure these are things you will enjoy when choosing to work with Fresh Look Photography.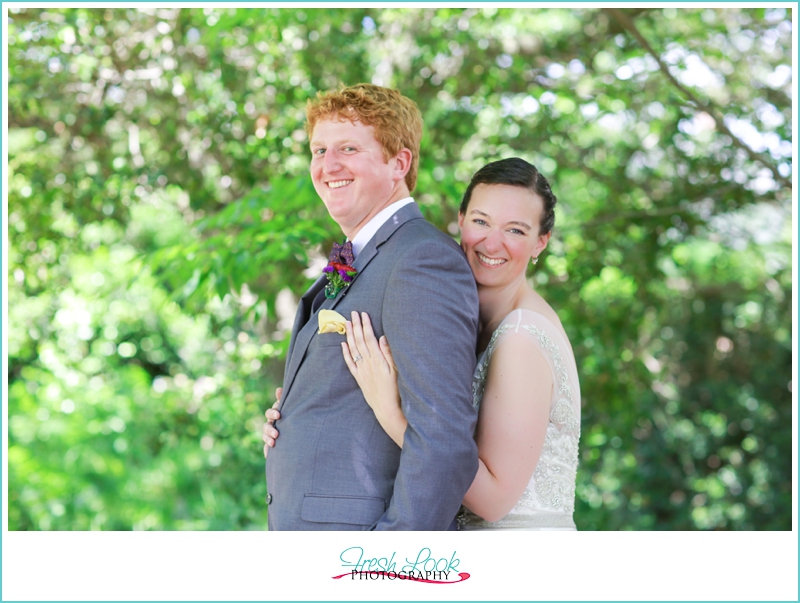 Things You Will Enjoy When Working With Us:
Fun: Eric and I firmly believe that if it's not fun, you shouldn't be doing it! Wouldn't you rather look forward to getting photos done, rather than dread it?!
We help figure out your needs:  Would you rather have a wall canvas or would a coffee table album work better?
We offer styling guidance, so your wardrobe really reflects who YOU are: Let's go with clothing that is more fun than just a plain old white shirt and blue jeans!
My one-week turnaround time allows you to get your pictures sooner: Because I know how hard it is to wait for those gorgeous images!
We include an in-person viewing session: So you can see all those beautiful pictures we created and decide which ones you want to hang on the wall!
At Fresh Look Photography we want you to love the entire photography experience, from the time we first speak to when you unwrap your custom wall art piece after the viewing session. And we will be there to guide you through the entire process!